Opioids Given too Easily to Children: Study
Above is the headline of a July 16, 2018, HealthDay article based upon new research published in August 2018 of the journal, Pediatrics. The HealthDay article begins by saying, "Many children are prescribed powerful opioid painkillers they don't really need, putting them and those around them at risk, a new study shows."
The study referred to in the article and published in the August 2018 journal Pediatrics, explained the reason for the study, "Little is known about opioid prescribing for children without severe conditions. We studied the prevalence of and indications for outpatient opioid prescriptions and the incidence of opioid-related adverse events in this population."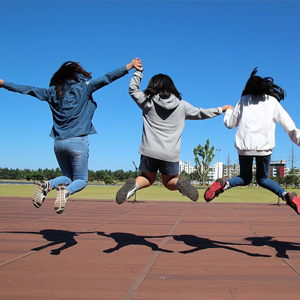 Little data was previously available for the rate of opioid prescriptions for patients under the age of 18. The study did report that the number of doctor visits resulting in a opioid prescription for patients between the ages of 15 and 19 years of age nearly doubled from 1994 to 2007. Additionally, between 1997 and 2012 the number of pediatric hospitalizations attributed to opioid poisoning doubled.
This study looked at the record for children between the ages of 2 and 17, who were on Medicaid in Tennessee, and were given a prescription between the years 1999 and 2014. The study also looked for adverse events due to opioids in this patient population. The criteria for including an adverse event was strict, requiring documentation of a direct relationship between opioid usage and the negative event. The study defined such events as, "An opioid-related adverse event was defined as an emergency department (ED) visit, hospital admission, or death related to an opioid adverse effect"
The results of the study showed that for the 401,972 children enrolled in TennCare who did not have severe conditions or who were not diagnosed with substance abuse disorders, there were a total of 1,362,503 filled outpatient prescriptions for opioids. The age breakdown for those prescriptions showed that 269 602 (19.8%) were for children 2 to 5 years of age, 377,823 (27.7%) were for children 6 to 11, and 715,078 (52.5%) were for children and adolescents 12 to 17.
In the study discussion, the authors noted the high rate of opioid prescriptions given to children. "During the study period, 15% of children in the qualifying Medicaid population had a filled outpatient opioid prescription annually, including ˃10% of children 2 to 5 years of age."
Dr. Elliot Krane, a professor of anesthesiology and a pain management specialist at Stanford University commented in the HealthDay article, "A huge chunk of the opioids out there come from dentists," she continued, "A dentist will remove a child's wisdom teeth and then give them a week's worth of Vicodin. Opioids are not even the best medicine for oral pain, and after a wisdom tooth extraction you need analgesics for a couple or three days, but not necessarily for a whole week."
The authors of the study summed up their findings by stating in the conclusion, "In this cohort of children enrolled in Medicaid without severe conditions, 15% of children filled outpatient opioid analgesic prescriptions annually for acute, self-limited conditions. One of every 2611 study opioid prescriptions was followed by an opioid-related ED visit, hospitalization, or death; more than two-thirds of these were related to therapeutic use of the prescribed opioid."
---