Fluoride Exposure During Pregnancy Linked to Lower IQ in Sons
The headline above is from an article published on August 20, 2019, in the publication, The Scientist. It is based on scientific study published the day before in JAMA Pediatrics with the title, Association Between Maternal Fluoride Exposure During Pregnancy and IQ Scores in Offspring in Canada.
The study, which was also reported on in many news outlets, used data that was collected as part of a program in Canada called the "Maternal-Infant Research on Environmental Chemicals program." The program reviewed information on pregnant mothers and their children born between 2008 and 2012 in six Canadian cities.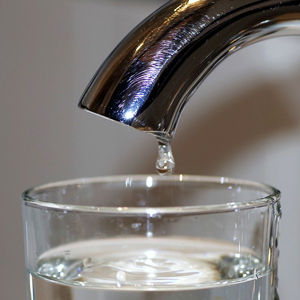 The researchers examined the mothers' fluoride exposure during their pregnancy and compared that information with IQ studies of their children at 3 or 4 years of age. The study looked at 601 mother-child pairs recruited from 6 major cities in Canada. In those cities, 41% of the mothers lived in communities supplied with fluoridated municipal water.
The scientists assessed the amount of fluoride exposure for the pregnant women in two ways. One way was to measure the amount of fluoride in the womens' urine samples during pregnancy. The second way was to calculate the fluoride consumption based on how much was in their city's water supply and how much the women recalled drinking.
The pregnant women who lived in cities with fluorinated water showed 0.69 milligrams per liter of fluoride in their urine, compared to only 0.4 milligrams per liter of fluoride in the urine of women living in cities without fluoridated water.
The results showed that at between ages 3 and 4, the children of the mothers who were exposed to fluoride in their water supply had a lower IQ score. This finding was more pronounced in boys than in girls. In boys, it was shown that 1 ml increase of fluoride in the pregnant mother's urine resulted in a 4.6-point drop in their son's IQ level when tested 3-4 years after birth.
Christine Till, a co-author and associate professor of psychology at York University in Toronto stated in a NPR article on the study, "Only boys were affected when we looked at urinary fluoride," she said, "but both boys and girls were affected when we looked at maternal fluoride intake or water fluoride concentration."
Another study author, Rivka Green, a neuropsychology doctoral candidate at York University in Toronto, Canada, commented in the Scientist article "We tried to be as cautious and careful as possible," she says. "We're not coming in saying that fluoride is poison or anything like that. We're just . . . letting the data tell the story."
The conclusion of the study stated, "In this study, maternal exposure to higher levels of fluoride during pregnancy was associated with lower IQ scores in children aged 3 to 4 years. These findings indicate the possible need to reduce fluoride intake during pregnancy."
---