---
Resolution of Hypothyroidism with Chiropractic
In the journal The Annals of Vertebral Subluxation Research are the results of a case study published on January 27, 2020, documenting the resolution of hypothyroidism in a patient undergoing chiropractic care.
On their website, the American Thyroid Association defines hypothyroidism saying, "Hypothyroidism is an underactive thyroid gland. Hypothyroidism means that the thyroid gland can't make enough thyroid hormone to keep the body running normally. People are hypothyroid if they have too little thyroid hormone in the blood."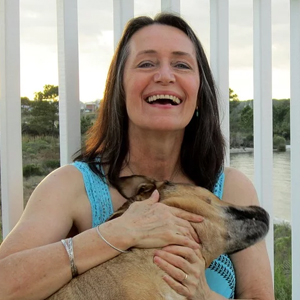 The study authors report that the prevalence of hypothyroidism in the general population ranges from 3.8%-4.6%. However, subclinical hypothyroidism, which is less severe, becomes more common in the elderly population and can be as prevalent as 20% in women over the age of 60 years.
The symptoms of hypothyroidism can sometimes be confused with normal aging but include tiredness, weight gain, dry skin, cold intolerance, constipation, muscle weakness, puffiness around the eyes, hoarse voice, and poor memory. It is noted that some people with hypothyroidism have no symptoms and can only be diagnosed with bloodwork.
In this case, a 52-year-old woman went to a chiropractor for a variety of issues. At that time, she was suffering with discomfort and/or paresthesia in the neck, upper and middle back, bilateral knee pain and bilateral hip pain when sitting for an extended period. She rated her pain as a 7 out of 10, with 10 being the worst. The woman had also been medically diagnosed with hypothyroidism for which she was taking medication.
A chiropractic examination was performed consisting of static and motion palpation, a postural analysis and spinal x-rays. The conclusion of these tests was that the woman had multiple areas of spinal subluxations that were affecting her nervous system.
Chiropractic adjustments were started on the woman at a frequency of three times per week. On the woman's 20th visit, she reported a significant reduction of her pain issues. On the 30th chiropractic visit, a follow-up set of x-rays were taken which showed postural and structural improvements in the woman's spine.
On the woman's 31st chiropractic visit, she reported to the chiropractor that she had seen her medical doctor who ran lab tests and informed her that she no longer had hypothyroidism. Her MD then took her off her thyroid medication.
In the conclusion of the study the authors wrote, "Subluxation based chiropractic care may be a beneficial approach in reversing hypothyroidism, reduction of the symptoms of hypothyroidism and improving the quality of life for individuals with hypothyroidism."
---