Hearing Loss Helped in Child After Chiropractic
On March 15, 2021, the Journal of Pediatric, Maternal & Family Health published the results of a case study documenting hearing improvement in a young girl after a single chiropractic adjustment.
Chiropractic was started in 1895, in Davenport, Iowa. Coincidentally, the first chiropractic patient was a deaf man who regained his hearing after the first ever chiropractic adjustment. Although, at that time, little was known as to how an adjustment of the spine could help a person with hearing problems, science has shown that this is possible, and numerous similar cases have been documented.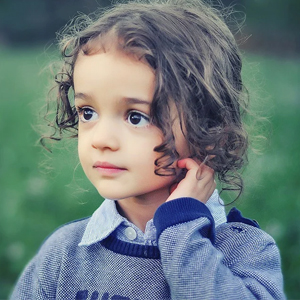 The study notes that hearing loss in children is not uncommon. "The average annual prevalence of moderate to profound hearing loss, among 8-year-old children, from 1991 through 2010 was 1.4 per 1000, or 1 in 714 children." They continued, "Hearing loss is one of the most prevalent disabilities, affecting 1 in 1000 newborns and up to 11% of school-aged children. Unilateral hearing loss affects 3% of school children."
In this case, a 9-year-old girl was brought to the chiropractor by her mother. The girl's primary issues were bronchitis, upper back pain, headaches, and hearing loss in her left ear. The upper back pain was sharp and had started three days before the visit to the chiropractor. The girl's medical doctor had diagnosed her with bronchitis after the pain started. She had previously seen an ear, nose, throat, and allergy specialist and gotten a hearing test. From that she was given a hearing aid and assigned special seating in school.
A chiropractic examination was performed including neck x-rays. From the tests and x-rays, it was determined that subluxations were present in her spine. With this information, specific chiropractic adjustments were started to address the subluxations.
It was reported in the study that the next day in school, the girl was able to hear without the use of her hearing aid. This was confirmed by her mother who also noticed the difference. After just the first chiropractic adjustment, it was determined that the girl had regained her hearing and no longer suffered from any kind of loss.
This study also reviewed other documented and published case studies where hearing issues were resolved under chiropractic care. In their conclusion to this study the authors wrote, "This case report details the chiropractic management of a 9-year-old female patient diagnosed with sensorineural hearing loss, which resolved after a single chiropractic adjustment. This may suggest a role for chiropractic care in the co-management of patients with sensorineural hearing loss."
---