Chiropractic Care Helps Patient with Muscular Dystrophy Symptoms
On August 5, 2021, the Journal of Contemporary Chiropractic published the results of a case study documenting the benefits of chiropractic on a patient suffering with muscular dystrophy and a variety of debilitating symptoms associated with that condition.
According to the U.S. Centers for Disease Control and Prevention, "Muscular dystrophies are a group of muscle diseases caused by mutations in a personís genes. Over time, muscle weakness decreases mobility, making everyday tasks difficult. There are many kinds of muscular dystrophy, each affecting specific muscle groups, with signs and symptoms appearing at different ages, and varying in severity."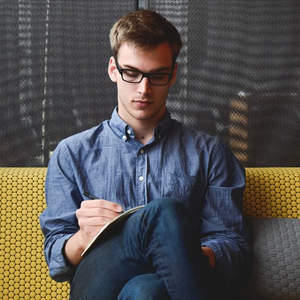 In this case, a 23-year-old man sought chiropractic care for complaints of low back pain, immobility of lower limbs and neck pain, and arm and neck numbness. The man first noticed problems when he was 13 years old as he was having trouble walking, bending, and sitting due to pain and stiffness.
By age 19, the man required medication just to perform normal activities such as tying his shoes. The man was then referred to a neurologist who diagnosed him with muscular dystrophy. He was given a variety of medications for the next 9 months, but his condition continued to worsen. Eventually he was told that his "condition was still progressing, there was no hope of engaging in physical activity and he would ultimately be wheelchair bound for the rest of his life."
Upon his first chiropractic visit, the man revealed that his pain affected every activity on his life including sleeping. He was on a number of strong medications to attempt to alleviate his suffering. On his intake form, the man indicated that he was suffering from nervousness, allergies, headaches, stiff neck, painful shoulder and elbow, arm numbness, constipation, low back pain, sciatica, leg and hip pain, numbness in legs, poor circulation, and hemorrhoids. He was forced to quit his job as a welder as he was now unable to perform the duties of his employment.
A chiropractic examination and x-rays were performed, and it was determined that multiple areas of spinal subluxation existed in the man's spine. Specific forms of chiropractic care were started to address the findings at the rate of three visits per week. At the time of the man's first re-evaluation, it is reported that the man saw an improvement in a number of his symptoms including a complete alleviation of his headaches. Additionally, the man reported improvement in other activities he was previously unable to do, including driving, concentrating, lifting, sleeping and taking care of himself. His spinal ranges of motion increased, and his pain decreased significantly.
In their conclusion, the study authors summed up this case by stating. "Our patient initially visited us with a medical diagnosis of muscular dystrophy. Despite medical intervention, a series of exacerbations led to intense back pain and loss of function and use of his limbs." After chiropractic care, the patient saw improvements in every area including a significant decrease in pain and the greater ability to move and carry-on normal life activities.
---