Autistic Behavior, Language Development, Sleeping, Constipation, and Ear Infections Improved Under Chiropractic
The Journal of Pediatric, Maternal & Family Health Chiropractic published the results of a case study on December 1, 2022, documenting the improvement under chiropractic care of a patient who was suffering with multiple health issues including autism, altered behavioral patterns, language deficits, sleeping problems, constipation, and earaches.
This study begins by describing autism issues, "Autism can be defined as a disorder beginning in childhood marked by the presence of abnormal or impaired development in social interaction and communication with a markedly restricted repertoire of activity and interest."
The U.S. Department of Health & Human Services, Centers of Disease Control and Prevention reports on their website that in the year 2000 the rate of children identified with autism spectrum disorder (ASD) was 1 in 150. By the year 2010, that number had grown to 1 in 68 children diagnosed with ASD. As of the latest CDC survey study in 2018, the number of children with ASD was up to 1 in 44.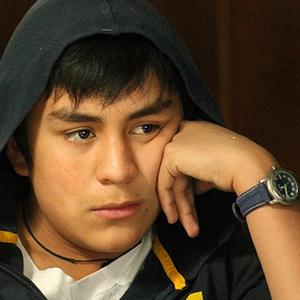 Standard medical care for ASD has traditionally involved sensory integration, visual and auditory training, behavioral modifications, and medications designed to control mood. With no effective drug treatment for autism, the study reports that more people are seeking other forms of care such as chiropractic.
In this case, a 17-year-old male was brought to the chiropractor by his parents. His parents reported that their son had been diagnosed with autism at the age of two. Additionally, the study noted that the boy was only able to get between two and four hours of sleep each night. Due to their son's sleep issues, his parents were forced to alternate nights of staying up to keep him from leaving the house. The boy also was having between five and seven temper tantrums per week and was suffering with constipation and ear infections. The boy's vocabulary was limited to about 30 to 50 words.
A chiropractic examination was performed with the specific goal of locating vertebral subluxations. Based upon the examination and the positive findings that subluxations were present, specific forms of chiropractic were started.
Improvement was reported after the first adjustment as the boy's parents reported that their son fell asleep in the car on the drive home from the chiropractor. Prior to that, the boy had not taken a nap in 14 years. After arriving home, it was reported that the boy laid down on the couch and slept from 10:00am to 7:30pm. After the boy woke up, he ate dinner, and then laid down in his fatherís lap for the first time in 10 years. The boy then fell asleep from 9:00pm that night to 9:00am the following day.
As care continued, periodic examinations were performed documenting his continued improvements. After three months of care, his parents reported that the boy's vocabulary had expanded to 100 words. His sleep had greatly improved as he was not sleeping between 6 to 8 hours each night. His parents also reported a decrease in temper tantrums and improvements in his other symptoms.
After six months of chiropractic care, the boy's vocabulary had increased to about 300 words. His sleeping was also so regular that his parents no longer had to take turns sleeping on the couch to make sure he would not leave the house during the night.
Chiropractic care continued, as did the boy's progress. By the two year point in care, the boy's quality of life had drastically improved in all aspects with a 500 word vocabulary and only a mild temper tantrum maybe once per month. All sleeping issues were gone as were most of his other symptoms that he had at the start of chiropractic care.
The study authors summed up this case by saying, "The purpose of this study was to document the relationship between chiropractic care and the patientís progress as it relates to autism, altered behavioral patterns, language deficits, sleeping problems, constipation, and earaches. The case study showed large improvements for these conditions through consistent chiropractic care."
---