Chiropractic Improves Sleep, Digestion, Behavior, and Allergies in Child with Rare Genetic Disorder
The Journal of Pediatric, Maternal & Family Health published the results of a case study on February 4, 2022, documenting the improvement in quality of life of a child suffering with many symptoms because of having the rare genetic disorder caused by a CASK gene mutation. According to the National Organization for Rare Disorders, "CASK-related disorders are a group of genetic disorders that affect brain development."
This study begins by noting that CASK gene mutations are a rare and is predominantly found in females with the symptoms being more severe in males. The Science Daily publication best describes this condition by saying, "Brain cells, or neurons, constantly communicate by sending messages to one another. There are two types of neurons in the brain: those that increase activity in other cells (excitatory neurons) and those that decrease it (inhibitory neurons).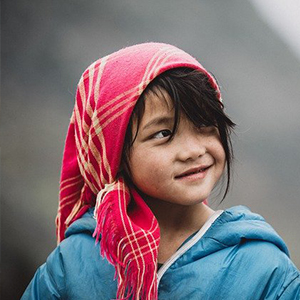 The mechanism behind keeping the balance between excitation and inhibition in the brain is very similar to that of a thermostat that is used to maintain a balanced temperature in a home. This mechanism is important because imbalances between excitation and inhibition can cause several serious disorders such as epilepsy and autism."
Science Daily further explains that one of the most important molecules that helps to regulate the mechanism is calcium/calmodulin-dependent serine protein kinase, known as "CASK." Any mutation in the gene that produce CASK can lead to epilepsy, mental retardation, smaller head size and a number of other issues such as delayed growth, vision and hearing problems, and low muscle tone.
In this case, a five-year-old girl was brought to the chiropractor by her mother. The girl was suffering with complaints of poor sleep, poor self-regulation, allergies, poor digestion, and poor language integration. The young girl had been previously diagnosed with a CASK mutation.
A chiropractic examination was performed which involved observation, palpation, reflex testing, leg length analysis, spinal ranges of motion, and thermographic heat studies. From the examination procedures, it was determined that spinal subluxations were present. To address the subluxations, specific forms of chiropractic adjustments were given, and follow-up examinations with thermographic studies were performed.
The study reports that as chiropractic care progressed, there were positive changes in the re-examination tests objectively documenting improvements in the girl's physiology. In addition, the study added quotes from the girl's mother that described how her daughter had symptomatically improved.
The girl's mother stated, "I remember sleep improving very soon after we started corrective care." She also reported, "Within the first couple months of care digestion improved. Bowel movements previously occurred 3-5 times a week and within the first month or so they began occurring daily."
The girl's mother also noted that her daughter's behavioral problems had improved by saying, "…behaviors reduced measurably. More so than behavior therapy had accomplished. Behaviors did not go away, especially in triggering times, however the episodes were shorter, less dramatic, more manageable, and less stressful for the whole family."
Her mother also reported improvements with the girl's allergies. "…allergies used to be so bad that I would have her wear a bib for drooling. She was not able to blow her nose or clear her sinuses, and would have an open mouth just to breathe, allowing for drool." After chiropractic she stated, "Any allergy attacks have been completely manageable with a couple days of allergy medicine, natural remedies, and adjustments. Completely manageable. No more need for bibs."
---