Improved Brain Development in Children Undergoing Chiropractic Care
The Journal of Pediatric, Maternal & Family Health Chiropractic published a study on October 3, 2022, with the title, "Improved Brain Development in 37 Children Undergoing Chiropractic Care for Correction of Vertebral Subluxation: A Retrospective Analysis of Health Outcomes."
The authors of the study begin by explaining that much of the function of the brain depends upon the input that the brain receives from the environment. If there is interference from subluxation that alters the incoming messages to the brain, (known as afferent input), there then will be an abnormal response coming from the brain. Abnormal responses can be interpreted as brain developmental issues in children.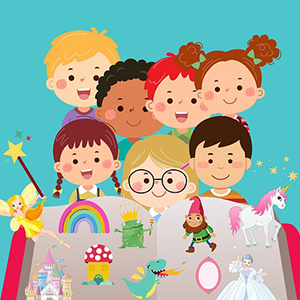 The authors explain, "We know that subluxation can alter input, increasing afferent input to the nervous system, lowering adaptive thresholds, and creating hypersensitivity to "normal" stimuli. Altering input thus alters output; it is logical to think that this change in output can be measured via the functionality of the nervous system and, in this study, developmental skills and how the body interacts with the external environment."
This study looked at and measured many functional and developments skills in children who were shown to be deficient in developmental areas and were categorized as Neuro-Deflective Disorder. The evaluation of the variety of issues was done using both objective findings and parental evaluations on the childís day-to-day activity and developmental skills.
On all the children in this study, subluxations were located and addressed through specific chiropractic adjusting procedures. The children were then regularly given a reevaluation to determine progress of subluxation correction and developmental changes.
Learning outcomes, which included things such as completing homework, the ability to concentrate on tasks and goals, handwriting, reading comprehension, organization and planning, spelling, understanding concepts, vocabulary and expression, attention or focus, and participation in extracurricular activities was regularly measures. The results showed that in the group there was an average improvement in this area of 64.8%.
A 74.12% improvement was recorded in intra and interpersonal skills outcomes. These included feelings about school, relationships with peers, self-esteem, anxiety, rigidity, family relationships, loss of temper, emotional outbursts, and ability to self-regulate emotions.
The study documented a 62.60% improvement in sensory outcomes which include food choices, sensitivity to pain, and overall sensory sensitivity.
General health outcomes were also monitored and recorded and showed a 47.92% as a result of chiropractic care. These included quality of sleep, amount of sleep, eating habits, digestive health overall, frequency of bowel movements, and energy levels.
With an overall documentation of improvement in all areas, the study authors summed up their results in the conclusion where they wrote, "Chiropractic adjustments, which focus on the reduction of vertebral subluxation, appeared to be beneficial for children with Neuro-Deflective Disorders. When measuring and assessing quality of life for these patients and families there was a positive correlation between chiropractic care and improvement in measured areas."
---