Severe Difficulty Swallowing Resolved Under Chiropractic Care
On May 5, 2023, the Journal of Medicine and Life published the results of a case study documenting the successful resolution of a patient who was suffering with severe difficulty swallowing and had not gotten any help from medical care. When the swallowing difficulty is coming from muscles in the throat and neck, it is known as cervicogenic dysphagia.
The author of this study defines this condition by saying "Cervicogenic dysphagia is characterized by difficulty swallowing caused by musculoskeletal and/or neural dysfunction in the cervical spine." He notes that about 3% of the general population, and about 20% of people over 50 are affected by dysphasia. He describes two possible mechanisms that can create cervicogenic dysphagia. One mechanism is postural, where the position of the neck creates problems with swallowing. The second mechanism involves the nervous system, where the neck can interfere with nerve system signals that affect swallowing.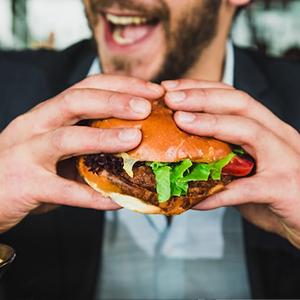 In this case, a 48-year-old man sought out chiropractic care for help with his swallowing problems. The manís history revealed that he had a history of some neck pain and tightness for the past 5 years, but his swallowing difficulties only started 8 months prior to seeking chiropractic help. At first, the man reported a "a grabbing sensation" in his throat, but he did not experience any pain associated with this feeling.
Over time, his problem worsened. He later described the feeling as food being stuck in his throat when eating. Eventually, he was unable to swallow any dry food, such as cake or bread. He was medically diagnosed as dysphagia associated with an anxiety disorder by a hospital psychiatry department. Medical treatment was physiotherapy and medications.
After three months of medical care, his condition continued to get worse. Over time, he was only able to eat chopped noodles and oatmeal and was unable to dine out at any restaurant. This problem severely impacted his quality of life and caused him to lose over 20 pounds in 5 months.
Eventually, his dysphasia got so severe that he was unable to consume thick liquids and sometimes even choked on his saliva during swallowing. He was then admitted to the hospital where a battery of tests found no pathologies and he was placed on a diet of oatmeal. After two additional months of seeing no results medically, the man researched online and decided to try chiropractic.
A chiropractic examination with x-rays was performed and chiropractic care was started. By the third week of chiropractic care, the man reported that his symptoms had gradually improved. At this point, he was now able to eat lunch with his colleagues. By the fourth week of care, his breakfast meals could now include eggs and toast. By the eight week of chiropractic care, the man reported that he was able to eat steak for his dinner. He was eventually able to discontinue all medications that he was taking for his problem.
In giving an overview, the author summed up this patientís case by stating, "This case report describes a 48-year-old man who complained of difficulty swallowing for 8 months. The patient had a history of neck pain and tightness in the upper trapezius region during office work. His symptoms gradually worsened, and he eventually could not swallow any dry food. Despite multiple consultations and treatments, his condition did not improve until he sought chiropractic therapy."
---