---
Ringing in the Ears Helped by Chiropractic - A Case Study
The title above comes from a case study published in the Annals of Vertebral Subluxation Research on May 30, 2023. This report describes the case of a patient under chiropractic care and documents the successfull resolution of tinnitus.
The National Institute of Deafness and Other Communication Disorders described tinnitus on their website by saying, "Tinnitus (pronounced tih-NITE-us or TIN-uh-tus) is the perception of sound that does not have an external source, so other people cannot hear it. Tinnitus is commonly described as a ringing sound, but some people hear other types of sounds, such as roaring or buzzing. Tinnitus is common, with surveys estimating that 10 to 25% of adults have it."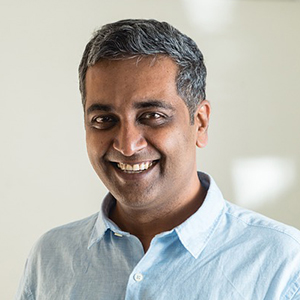 Tinnitus is more common in the population over 55 years where it is estimated that 30% have the condition. Although the medical community lists the cause of tinnitus as unknown, there have been studies that show that it can be associated with certain risk factors. According to some studies, 22% of tinnitus cases were in individuals who had prolonged loud noise exposure. In 17% of cases, the person had some kind of a head or neck injury, and in 10% of the cases, the individuals had suffered a previous ear infection.
In this case, a 55-year-old man presented himself to the chiropractor to see if he could get help with his tinnitus. The man had seen a neurologist who conducted an MRI but could not offer any help. It was the neurologist who referred the patient to a chiropractor.
Six months previously, the man had tripped and fallen, hitting his head on a door frame. The fall caused his neck to bend to the side causing neck pain as well. He stated that the tinnitus was constant, and he rated it as 6 out of 10, with 10 being the worst. Prior to the fall, the man reported that he did have some slight ringing in his ears, which he self-rated as 1 out of 10, but that the fall made it much worse.
A chiropractic examination showed a decrease in the manís range of neck motion as well as multiple mal-positioned spinal vertebrae. Spinal x-rays were taken and confirmed the presence of subluxations in the manís spine. Based upon this information, chiropractic care was started.
The study documents that immediately after the manís first adjustment, he reported an immediate decrease in neck pain and a total elimination of his ringing in the ears which lasted several hours. Upon subsequent adjustments, the man noted a continual decrease in his neck pain and the relief from the ringing would last longer. As chiropractic care continued, the man reported that his neck pain was resolved, and he would only occasionally have some minor ringing which he rated as a 1 out of 10.
The authors of this case summed up their conclusions by stating, "In this case study the patient exhibited a positive response that could indicate that there is an association between cervical subluxation and tinnitus. With the presence of trauma induced subluxation, chiropractic care could prove to be beneficial in the reduction of tinnitus in patients. With 20.7% of the general population experiencing tinnitus, it is important to address the possible causes and treatment."
---