Improved Mental Health and Quality of Life in a 51-Year-Old Male under Chiropractic Care
The title above comes from a case report published in the April 2023 issue of the Asia Pacific Chiropractic Journal. This report documents the case of improvement in mental health in a patient while under chiropractic care. The study also highlights the need for more research into mental health outcomes improvement with Chiropractic care.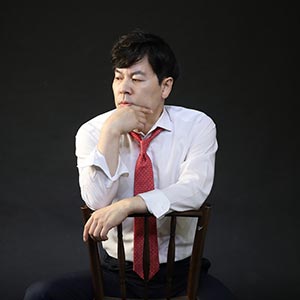 The month of May has been designated in the U.S. as Mental Health Awareness Month and has been recognized since 1949. The US Department of Health and Human Services issued a release on May 3, 2023, that began with, "Our country is facing an unprecedented mental health crisis. The crisis isnít just affecting adults, its devastating young people, and people from every background are impacted."
Mental health issues have been prominent in the news lately and have a profound effect on society. The National Council for Mental Wellbeing, who also observes Mental Health Awareness Month, noted that "One in five adults (57.8 million adults) in the U.S. experienced mental illness in 2021." The issue of mental health highlights the need to investigate all areas that could help with this crisis. One such avenue is chiropractic care.
The study authors begin by noting, "It is well established in literature that chronic pain including low back pain often appears comorbidly with poor mental health outcomes and that this may have far reaching implications for Quality of Life. Research indicates that Major Depressive Disorder (MDD) is the most common mental illness co-occurring with chronic pain, and the prevalence of MDD is thought to be as high as 40% in patients with chronic pain requiring treatment."
In this case, a 51-year-old man sought out chiropractic care to help with his back pain. The manís health history showed that he had been diagnosed with terminal prostate cancer which had metastasized to the lymph nodes. He was also beginning extensive chemotherapy in an effort to reduce the cancer and possibly lengthen the manís life. As a result, the man was also struggling with severe depression. The manís goal for chiropractic was simply to reduce the pain, improve his mental health, and increase the quality of his life for the time he had remaining.
After an examination, chiropractic care was started with specific forms of chiropractic care appropriate for his health situation and condition. Care was focused on correction of subluxations that had been determined were present.
After an early round of chemotherapy, the man commented that the chemo had hit him hard. He received an adjustment shortly thereafter and commented how much the adjustment had helped him bounce back from the chemo. From that point forward, the man continued to receive adjustments as soon as possible after his chemo sessions.
Overall, the manís symptoms of pain and depression significantly improved. Due to the nature of his terminal cancer diagnosis, he was grateful that his quality of life was improved under chiropractic care for the time he had remaining.
The authors commented on this case by noting, "While the stated goals of care were focused on health-related outcomes, the true benefit of this course of care for a terminal patient was the maintenance of meaningful Quality of Life and the ability to be a better father to his young children as his disease progressed. His goal is to form as many great memories for his family for as long as possible. At the time of writing, this goal was being achieved."
---