{NYK_NEWSLETTER_HEADER}
August 2003 Issue
In this issue:
Chiropractic and Infertility
Physicians Withhold Information on Treatment Choices
Chiropractic is New Twist in Pet Care
Vaccine Exemption Law Expands
Safety of Depression Drugs Questioned
Don't Worry, Be Happy, and Get Less Colds
Case Study of a Patient with Chronic Migraine Headaches
School Kids Choose Unhealthy Lunches, Study Finds
Chiropractic and Infertility
A study published in the May 2003 issue of the peer-reviewed Journal of Vertebral Subluxation Research, showed a strong link between the resolution of infertility and the initiation of chiropractic care. The study consisted of a retrospective review of 14 separate articles of 15 women suffering with infertility. In each of these cases chiropractic care was introduced and the results were documented and published.
The studies followed 15 female subjects ranging in age from 22 to 65. The prior pregnancy history of these women revealed 11 of them had never gotten pregnant.
Two of the women had prior successful unassisted pregnancies. One woman had an assisted pregnancy, while 1 had a history of a miscarriage. In this group 9 women had previous treatment for infertility before starting chiropractic and 4 were actually undergoing infertility treatment when they started chiropractic care.
The study noted the huge expense of infertility treatment options currently used by many couples noting the range of expenses can easily go into the thousands. The article also noted that in vitro fertilization has shown evidence of long term risks. A study published in November 2002 in the online version of the American Journal of Human Genetics reported that "babies conceived by in vitro fertilization may be at increased risk for a rare genetic disorder that predisposes them to cancer".
The chiropractic care rendered to the women listed in this study was from a variety of chiropractors using a variety of techniques. The focus of the care in these cases was correction of vertebral subluxations. The research article defined Subluxation by using the agreed definition of the Association of Chiropractic Colleges. Subluxation, as defined by the Association of Chiropractic Colleges, is a "complex of functional and / or structural and / or pathological articular changes that compromise neural integrity and may influence organ system function and general health". The study noted that all of the women in these studies, who were struggling with infertility, had evidence of nerve system interference, as detected by the presence of subluxations.
The results of these individual case studies showed that even though many of these women had tried unsuccessfully for some time to become pregnant, all of the women in this study eventually became pregnant somewhere between 2 months and 20 months of the onset of chiropractic care. One of the case studies was summed up by the author, Elizabeth Anderson-Peacock, DC, DICCP, "Although chiropractic care is not a treatment for infertility, it is postulated that improvement of spinal neural integrity through specific chiropractic adjustments may have contributed to improved homeostasis and physiological adaptation thus allowing the body to express a greater level of health as an outcome."
Physicians Withhold Information on Treatment Choices
A July 8, 2003 Associated Press story that appeared on the MSN and the InteliHealth websites reported on a study showing that doctors withhold offering health care choices to their patients based on the types of insurance coverage they have.
The study shows that nearly one in three doctors reports withholding information from patients about useful medical services that aren't covered by their health insurance companies. The authors of the study say their work offers the first solid evidence that coverage limitations imposed by managed care is having a profound effect on doctor-patient recommendations.
Matthew K. Wynia, director of the Institute for Ethics at the American Medical Association and lead author of the article being published in the journal Health Affairs says, "Patients aren't getting the whole story". Wynia and his colleagues surveyed 700 physicians and asked how often they had decided not to offer a "useful service to a patient because of health plan rules." The results of the survey, which was conducted in 1998 and 1999, were analyzed in the July 9, 2003 edition of the medical journal "Health Affairs." The results showed 42 percent said never, and 27 percent said rarely. But surprisingly, 23 percent said "sometimes," and 8 percent said "often" or "very often."
The articles noted that while ethics codes require doctors to disclose "medically appropriate treatment alternatives, regardless of cost, a lot of doctors are nervous about describing medically indicated ... care that isn't covered" by insurance. William S. Custer, a professor in the Insurance Department at Georgia State University, said doctors have always factored a patient's ability to afford treatment into their medical advice. He notes, "Doctors have done that since the days of Marcus Welby. They understood what the patient could afford and offered services that would fit what they could afford."
Several years ago, some managed care companies barred doctors from discussing medical options not covered by the health plan. Those rules, known as "gag clauses," were abandoned by most companies because of public outcry. Additionally, many states passed laws banning gag clauses from insurance policies and contracts.
Chiropractic is New Twist in Pet Care
The above title comes from the headline of a July 23, 2003 article in the Boston Globe. The story starts by reporting on a class at Tufts University School of Veterinary Medicine, where some two dozen veterinarians from across the country and Canada are trying to be certified as chiropractors for animals. The article noted that the class was the third of four in a continuing education program Tufts is offering for the first time this year to veterinarians who want to be certified in chiropractic for animals.
Dr. Julia H. Sturm of Dayton, MD was one of those who traveled to Tufts for the training noted that she already offers some alternative medicine for animals. ''This just goes hand in glove with what I'm already doing,'' Sturm said.
Dr. Narda G. Robinson, head of manual therapy at Colorado State University's College of Veterinary Medicine and Biomedical Sciences commented, "It's riding on the coattails, on the popularity, of complementary medicine'' for people. Dr. Kerry J. Ridgway, an instructor from Sonoma, Calif., has been trying to persuade veterinary schools to incorporate chiropractic into their curricula for 15 years. He commented, "Many dogs can't climb stairs and could be helped by chiropractic. ''People are actually coming in my office and saying, `Can you recommend a chiropractor?' ''
Dr. Ridgway stated that horses are regularly treated by veterinarians because they are often involved in sports. "Along with seeking comfort for the animals, many owners want chiropractic treatment for their horses to improve their performances on tracks," he said. ''You know what it feels like to have a sore back and be asked to run 100 meters?''
In 2001, Colorado State's veterinary school became the first in the country to offer training for such practice, which the university calls ''manual therapy,'' Dr. Robinson said. Colorado State University avoids using the word chiropractic, she said, because some veterinarians who use the term have been sued by chiropractors who treat humans.
According to the American Veterinary Chiropractic Association, which certifies animal chiropractors, 683 veterinarians worldwide are certified to perform chiropractic work on animals, 571 in the United States.
Vaccine Exemption Law Expands
In the continuing battle over freedom of health choices, Texas has become the 19th state to allow philosophical objections to vaccinations. As reported in the July 28, 2003 American Medical News, the new Texas law broadens the state's school vaccine exemption categories and, as the article put it, "has caused alarms to sound among state physicians with reverberations reaching physicians nationwide." Last month Texas became the 19th US state to allow parents to seek exemptions from state vaccination requirements for school based solely on philosophic rather than religious or medical reasons.
Dawn Richardson, president of Parents Requesting Open Vaccine Education, or PROVE noted in the article that, "Some children might be predisposed to reactions, or families might feel a certain vaccine isn't necessary for their child." She went on to say, "Each vaccine is different and each child is different. We are opposed to one-size-fits-all vaccinations."
PROVE is a group of about 3,500 Texas families who have worked for several years to broaden the Texas exemption law. The group supports the addition of a philosophic exemption as does the National Vaccine Information Center, a parent-led advocacy group founded by parents of children injured by vaccines.
Richardson's reasons for starting PROVE started in 1997 when she encountered difficulties in finding a physician who would address her concerns about vaccinations for her own children. "Some families are frustrated with the medical community for not being in more of a partnership position in discussing this issue intelligently with families."
The AMA News article noted that all states allow for medical exemptions for children who have a compromised immune system, are allergic to vaccine components or have another condition that makes it medically unwise for them to receive a vaccine. Additionally, forty-eight states allow for religious exemptions, which are generally tightly focused on organized religions with a tenet of beliefs. The philosophical or conscientious exemption laws of 19 states have fewer strings, although most require that parents obtain notarized documentation of their objections to a vaccine. According to the article "the AMA would like to see an end to both religious and philosophic exemptions."
Safety of Depression Drugs Questioned
An article by Gardiner Harris in the August 7, 2003 New York Times highlights the issue of the dangers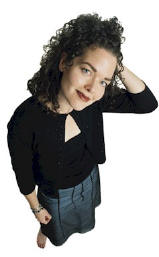 of Paxil, one of the world's most prescribed antidepressants and about the entire class of these drugs that also includes Prozac and Zoloft. The article reports that unpublished studies about Paxil show that it carries a substantial risk of prompting teenagers and children to consider suicide. Interestingly enough, these studies also showed that Paxil was no more effective than a placebo in treating youths' depression, prompting regulators to recommend that doctors stop writting new Paxil prescriptions for patients under 18.
The US Food and Drug Administration is considering whether to impose new restrictions on the drugs' use. The article reports that of the 10 U.S. specialists on an FDA panel in 1991that formally cleared the drugs of any ties to suicide, seven now say that the new data would prompt them to reconsider that decision. Experts say the suicide risk is highest during young patients' first few weeks on the drug.
So far, there is little evidence that the warnings have affected doctors' prescribing practices. But the Times article notes that even doctors who doubt there is a link between the drugs and an increased suicide risk are emphasizing that patients need to be closely monitored in their first weeks on the medication. The FDA warned, parents shouldn't just take their children off Paxil or other antidepressants since patients can sustain severe withdrawal symptoms if the drugs are stopped abruptly.
A web site, www.paxil-side-effects.com covers much information on this drug and its side effects that may not be readily available elsewhere.
Don't Worry, Be Happy, and Get Less Colds
From the Center for the Advancement of Health comes a July 23, 2003 article published on InteliHealth, that according to a recent study, people who are energetic, happy and relaxed are less likely to catch colds, while those who are depressed, nervous or angry are more likely to complain about cold symptoms.
Sheldon Cohen, Ph.D., of Carnegie Mellon University and colleagues, writing in the July issue of Psychosomatic Medicine noted that of those in his study participants who had a positive emotional style weren't infected as often and experienced fewer symptoms compared to people with a negative emotional style.
Cohen's research team interviewed 334 healthy volunteers three evenings a week for two weeks to assess their emotional states. The volunteers described how they felt that day in three positive-emotion areas: vigor, well-being and calm. They were also questioned about three categories of negative feelings: depression, anxiety and hostility. After their assessment, each volunteer got a squirt in the nose of a rhinovirus, the virus that causes most common colds. The researchers kept the subjects under observation for five days to see whether or not they became infected and how they manifested symptoms.
"We found that experiencing positive emotions was associated with greater resistance to developing a common cold," Dr. Cohen reports. Interestingly enough, further analysis of this study revealed that good health practices and lower levels of certain hormones did not account for the link between positive emotional style and illness. So, if you want to avoid cold just follow the advice of the famous song, "Don't Worry, Be Happy".
Case Study of a Patient with Chronic Migraine Headaches
From the August 3, 2003 issue of the peer-reviewed scientific journal, the Journal of Vertebral Subluxation Research,
comes a case study of a 35-year-old female who presented with chronic daily tension and migraine headaches. The journal article followed a patient's history of headaches.
A professional ice skater, sustained a concussion by hitting her head against the ice at age 23. Prior to the accident, she had no health problems or headaches. Following the concussion, tension and migraine headaches started. These symptoms persisted over the next twelve years, during which time the patient utilized daily pain medications.
At age 35 the woman started chiropractic care. Initial examination revealed presence of subluxations in her neck causing nerve interference. Chiropractic adjustments were then begun. The results for this patient were life changing. Evaluation of the patient's condition occurred by doctor's observation, patient's subjective description of symptoms, and thermographic scans. The results showed that all headaches were gone following three months of care. At the conclusion of her case at one year, all symptoms remained absent.
School Kids Choose Unhealthy Lunches, Study Finds
The above headline comes from a July 01, 2003 Reuters Health release. The article begins by saying that according to new research, "Schools that offer students pizza and fries as alternatives to healthier lunch fare are not only encouraging children to eat high-fat foods during lunch hour, but after school and at home as well."
Researcher and registered nurse, Martha Kubik of the University of Minnesota, and her team collected data on 16 middle schools. They noted the difference between schools that offered an a la carte program and availability of vending machines, which offer children more "popular" foods alongside the traditional, and carefully balanced, school lunch. The results were published in the American Journal of Public Health. In the journal Kubik stated, "This is probably the first paper that looks at the a la carte programs in schools and their influence on student dietary behavior."
"We weren't just looking necessarily at food they ate at school. We looked at food they ate outside of school as well," Kubik said. She continues, "That suggests how important the school environment is. If they were at these schools that offered a la carte, they were not making up for choices made at school by eating healthier foods out of school. It shows how powerful the school influence is, not only are they exposed to their own choices, they are exposed to the choices of their peers."
According to the U.S. Department of Agriculture 9 out of 10 U.S. schools offer the a la carte programs, which do not have to meet the U.S. government's nutritional recommendations. These recommendations call for eating at least five servings a day of fruits and vegetables and getting no more than 30 percent of calories from fat.
Please help us spread the message of health by forwarding this email newsletter onto others. Also please let us know what you think of this newsletter by replying to this email
If you would like to subscribe to this free monthly newsletter, or if you want to cancel your subscription, please click here.