{NYK_NEWSLETTER_HEADER}
October 2003 Issue
In this issue:
Bad Back Linked to Driving Posture
Medical Injuries Cause Extra Costs, Longer Hospital Stays and Billions
Keep Your Spine In Shape to Tackle Your Yard This Fall
Is America Becoming a Drug-Dependent Nation?
Cholesterol Drugs (Statins) Under Fire as Ineffective and Possibly Dangerous
Poodle Logs Long Hours As Office Helper
Bad Back Linked to Driving Posture
From the October 10, 2003 BBC News comes a report that urges people to be aware of their posture while driving. Whether in Britain or in the United States, people spend much of their lives driving. The article notes that poor posture while driving contributes to spinal problems. According to the British Chiropractic Association, (BCA), 32,000 people each month visit one of the BCA members with a back problem related to poor driving posture.
Dr. Tim Hutchful, from the BCA, says that people who sit incorrectly in car seats are asking for trouble. He said: "There is almost twice as much pressure on your back when you are sitting incorrectly than there is if you stand up." He goes on to state, "Those most at risk are the people who not only spend long periods of time in the car, but also those who make infrequent short journeys in the car, because it can be compared to an unaccustomed form of exercise."
The BBC article concludes with a list of tips for proper driving posture from the British Chiropractic Association. These are:
Relaxing at the wheel: A relaxed driving position reduces stress on the spine

Always adjusting the seat when you enter the car

Taking regular breaks from driving - once every two hours or so

Clench your buttocks if stuck in traffic - add some side bends and shoulder shrugs if possible

Unload items off the back seat from the back doors of the car, rather than the front

Don't wear tight clothes while driving
Medical Injuries Cause Extra Deaths, Higher Costs, Longer Hospital Stays
USA Today reported on a study published in the October 8, 2003 issue of the Journal of the American Medical Association (JAMA), that shows that nationwide, injuries due to medical error in hospitals result in about 2.4 million extra days in the hospital and $9.3 billion in extra charges for longer stays and more care. The study also noted that more than 32,000 Americans each year die as a result of such errors.
The researchers pored over records from 994 hospitals in 28 states, a sample that represented about 20% of the nation's hospitals. The team focused on 18 specific injuries that can be caused by human error and added up the burden, including extra hospital time and added costs. Study author, Chunliu Zhan of the Center for Quality Improvement and Patient Safety, part of the U.S. Department of Health and Human Services, concluded, "Some injuries incurred during hospitalization pose a significant threat to patients and costs to society, but the impact of such injury is highly variable."
The number one problem researchers found was potentially deadly infections of the bloodstream (sepsis) that can crop up after surgery. The study showed that people who got such infections had a 22% higher risk of dying. Those that did survive on average had to stay an extra 11 days and had a hospital bill that was $58,000 higher than people who didn't get an infection. Almost 22 percent of patients who suffered post-surgery sepsis died of the infection. Additionally, victims of these errors often have to pick up some fraction of the cost of the extra-long hospital stay, thus adding financial problems to their health problems.
Another common problem that researchers uncovered was the reopening of a wound after surgery. This usually happened because of an infection. With this injury patients often spent 10 extra days in the hospital and had additional hospital charges of $40,000. The third problem listed in the study was leaving a medical instrument or sponge in a patient's body. This is a mistake that rarely kills the patient but usually leads to two extra hospital days and an average of $13,000 in additional charges.
Chief researcher, Dr. Zhan says the surgical infections often occur when staff members don't wash their hands or their instruments properly. "This study gives us the first direct evidence that medical injuries pose a real threat to the American public and increase the costs of health care," said Agency for Healthcare Research and Quality Director, Carolyn M. Clancy, M.D. "The nation's hospitals can use this information to enhance the efforts they already are taking to reduce medical errors and improve patient safety."
Keep Your Spine In Shape to Tackle Your Yard This Fall
An October 10, 2003 article from PRNewswire reports on a release from the American Chiropractic Association that advises people to be careful when engaging in fall or yard activities. The article begins, "Before you rev up the lawnmower or reach for your rake this fall, consider the possible consequences: upper or lower-back strain, neck strain and pain in the shoulders."
In the article the American Chiropractic Association offered the following tips to help prevent spinal problems.
Do stretching exercises, without bouncing, for a total of 10 to 15 minutes spread over the course of your work. Do knee-to-chest pulls, trunk rotations, and side bends with hands above your head and fingers locked. Take a short walk to stimulate circulation. When finished with the yard work, repeat the stretching exercises.

Stand as straight as possible, and keep your head up as you rake or mow.

When it's still warm outside, avoid the heat. If you're a morning person, get the work done before 10 a.m. Otherwise, do your chores after 6 p.m.

When raking, use a "scissors" stance: right foot forward and left foot back for a few minutes, then reverse, putting your left foot forward and right foot back.

Bend at the knees, not the waist, as you pick up piles of leaves or grass from the grass catcher. Make the piles small to decrease the possibility of back strain.

When mowing, use your whole body weight to push the mower, rather than just your arms and back.

If your mower has a pull cord, don't twist at the waist or yank the cord. Instead, bend at the knees and pull in one smooth motion.

Drink lots of water, wear a hat, shoes and protective glasses. And, to avoid blisters, wear gloves. If your equipment is loud, wear hearing protection. If you have asthma or allergies, wear a mask.

Try ergonomic tools. They're engineered to protect you when used properly.

See a doctor of chiropractic.
Is America Becoming a Drug-Dependent Nation?

From the September 28, 2003 New York Daily News comes an article that suggests that America is becoming a drug-dependent nation. The title of the article is, "We need a war vs. legal drugs", and starts off by noting that from 1998 to 2002, sales of anti-depressant medications increased 73% to more than $12 billion, while analeptics, drugs like Ritalin and Adderall that stimulate the central nervous system, increased 167%. These figures were according to IMS Health, a pharmaceutical information and consulting company.
The article goes on to say, "The dramatic increase in the sale of these pharmaceuticals suggest that Americans are well on the way to becoming not only depressed, anxiety-ridden and incapable of the meaningful focus necessary to understand the world in which we live, but also on our way to becoming a drug-dependent nation."
The article takes special exception to the increase in diagnosis and medications of children. Dr. Arthur Caplan, chairman of the medical ethics department at the University of Pennsylvania School of Medicine, commented, "Any time a child reads a little more slowly, we're talking learning disability and administering Ritalin, or any time a kid acts up a bit, instead of giving him detention, we're drugging him. These are definitely problems, in that it's expensive, it may not address the cause of the problem and I've never met a drug yet, including aspirin, that didn't have some side effects."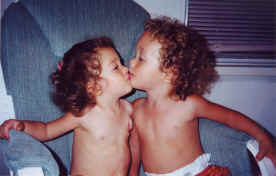 According to Dr. Caplan, the driving force behind the surge in medications is aggressive direct-to-consumer advertising. Since the relaxation of a 30-year drug marketing agreement in 1997, pharmaceutical companies have tripled their annual advertising to consumers. The result has been a 37% increase in sales of prescription stimulants for children. According to the American Psychiatric Association, primary care physicians now write upward of 60% of anti-depressant prescriptions. Says Caplan, "I think [doctors are] just overwhelmed now with too much marketing, and it drives them toward too much prescribing."
The article closes by noting that American consumers, mostly children, account for more than 90% of global consumption of stimulants. Dr. Caplan sums it up nicely when he says, "If we have four or five times the learning disability or depression or other neurotic illnesses that the Europeans do, then either we got a really bad gene pool through immigration or we're overmedicating."
Cholesterol Drugs (Statins) Under Fire as Ineffective and Possibly Dangerous
Several recent articles call into question the safety and effectiveness of the group of drugs designed to lower cholesterol known as Statins. Statin drugs are a class of drugs that that are supposed to lower cholesterol levels by blocking enzymes that are essential to cholesterol production. Among the statin drugs are: Lipitor (atorvastatin), Pravachol (pravastatin), Zocor (simvastatin), Mevacor (lovastatin), Lescol (fluvastatin), Baycol (Cerivastatin) (This drug has been recalled).
From the Canadian publication First Word, the September 9, 2003 issue starts off by saying, "A group of Canadian researchers from the University of British Columbia warns that statins may do as much harm as good." Dr. Jim Wright, said that there appears to be almost no preventive benefit. The data showed that there was a 1.4 percent reduction in the risk of heart attack and stroke over a three- to five-year period, a news source reports. This would translate, Wright said, into a doctor having to treat 71 patients until one benefits. Side effects of the statins were the main concern among the Canadian researchers. These side effects can include, Fever, Muscle Cramps, Stomach Pain, Fatigue, Constipation, Diarrhea, Dizziness, Gas, Skin rash, Nausea.
On the heals of the Canadian study a British study reported on October 5, 2003 in the British Reuters, that states, "Half of British heart disease patients failed to get their cholesterol down to recommended levels after taking cholesterol-lowering statin drugs." Dr. Adrian Brady, consultant cardiologist at Glasgow Royal Infirmary, told a meeting of the Primary Care Cardiovascular Society in Dublin that only 48 percent of 14,000 patients evaluated in a UK study reached national cholesterol goals. One of these drugs, Lipitor, produced by Pfizer Inc's, is now the world's top-selling medicine with annual sales of $8 billion.
Poodle Logs Long Hours As Office Helper
From the Associated Press comes an article that appeared in newspapers throughout the US on October 8, 2003. The article is about a 10-year-old, 6-pound toy poodle named Einstein. What is newsworthy about this dog is that for the past 10 years Einstein has been in charge of delivering patient records to the front desk at the Chiropractic Life Center north of Kansas City.
All it takes is a tap on the desk with files, and Einstein takes off to retrieve some files, short ears flapping and collar jangling. The poodle then stands on his hind legs and opens his mouth, ready to grab a chart. He then delivers it to the front desk. In addition to his gopher responsibility, he also comes running to greet patients when he hears the front door open. But he only stops for a quick pat on the head, because he is working.
Dr. Bruce Rippee, the clinic's owner commented, "He adds a measure of peace to the office. People come in here in pain, and then they see this cute fluffy dog, and that makes them feel better." Dr. Rippee said Einstein had no training, "It all started when I dropped a piece of mail, and he picked it up." He also warned, "Want to see him get mad? Watch what he does when I don't hand him the file."
Einstein has been working like a dog for 10 years without a raise or promotion - with only a tiny bit of a Beggin' Strip every few minutes.
Please help us spread the message of health by forwarding this email newsletter onto others. Also please let us know what you think of this newsletter by replying to this email
If you would like to subscribe to this free monthly newsletter, or if you want to cancel your subscription, please click here.