February 2012
In This Issue:
---
Professional SEO Now Available at a Fraction of the Cost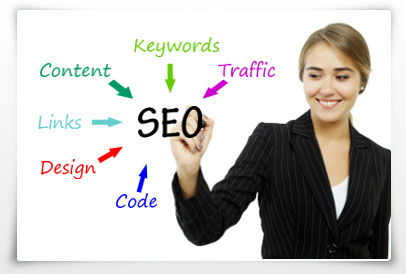 Now You Know is now offering the next level of professional Search Engine Optimization, previously only available to the businesses with lots of marketing dollars, but now at a price that fits almost every budget. For those who desire to take it up a few more notches, this could be your ticket.
There are hundreds of companies running around telling chiropractors they offer Search Engine Optimization. In many cases, they do some of the things that are already included in a NYK website. However, there is another level that large companies have been using to actually drive traffic to their website. This level of service has always been very exclusive and very expensive, until now!
With NYK, you already have a great website that keeps you in touch with your community. With SEO, new patients will be more likely to find and pick you before others. The combination of these two will drive viewers to your site. Once there, the unparalleled quality and credibility of the material on a NYK website does the rest to get people to take that action step into your office.
Why spend thousands of dollars a month for professional SEO from a company that knows nothing about chiropractic? Then, once people arrive at your website, these companies do not know what to do to get them into your office. NYK's Professional SEO combines cutting edge professional SEO techniques with real-world chiropractic experience. To find out more about this exciting and affordable program, just call out NYK toll free number at 800-695-8937 or read more by clicking here.
---
ICA Wins in New Mexico Court to Stop Drugs
The following is a reprint of an ICA release on their action to stop the New Mexico Board from bringing drugs into the practice of Chiropractic. Kudos ICA!!!
New Mexico Court Rules Favorably on ICA's Petition to Stay NM Chiropractic Board from Implementing Rules on Drugs by DCs

Yesterday, February 16th, the ICA heard that the New Mexico Court of Appeals had ruled in favor of ICA and two of the state's professional regulatory boards' petition to stay the implementation of two recent administrative rules adopted by the New Mexico Board of Chiropractic Examiners (NMBCE). One rule was to allow DCs to prescribe and administer an expanded list of drugs and other substances, including by injection and the second to establish a pathway by which the NMBCE would issue "advance practice" standing to certain DCs in the state.

ICA took this extraordinary step after all attempts to make the NM Board come into compliance on its own volition with the rules as established by the legislation in New Mexico were unsuccessful.

"We embarked on these legal actions reluctantly, "said ICA President Dr. Gary Walsemann, "...but the public must have absolute confidence that the process of licensing and regulating the practice of chiropractic in all states has been undertaken with complete honesty and meticulous care to obey not only the letter but the spirit of the law as established by state legislatures."

Click here to read complete ICA release on this breaking story.
---
Arnold Schwarzenegger and Other Fitness Stars to Appear at ICA Symposium
For the 20th year in a row, Arnold Schwarzenegger will be addressing the Chiropractors as part of his Arnold Sports Festival in conjunction with the International Chiropractors Association's Symposium on Natural Fitness and Sports. For 2012 the list of announced stars includes 8 Time Mr. Olympia, Lee Haney, The Original Incredible Hulk, Lou Ferrigno, and of course, Arnold Schwarzenegger himself.
Registration to the Symposium on Natural Fitness and Sports includes a quality continuing education program PLUS a special multiple-event weekend with celebrity athlete guests, AND a massive array of world-class athletic competitions and sports demonstrations with other exciting events! This is the 20th Anniversary year and brings the combined energies of ICA and the ICA Council on Fitness and Sports Health Science to build a fantastic series of Symposium program offerings!
The educational offering for this symposium is second to none. The line-up of speakers includes Dr. Mitch Mally, Dr. Ted Carrick, Dr. Warren Hammer, Dr. Jeff Spencer, Dr. Nick Athens, Dr. John Downes, Dr. Ken Kinakin and Dr. Jack Barnathan. 20 hours of CE credits have been applied for through Life Chiropractic College West.
Registration to the 20th Annual Symposium on Natural Fitness and Sports includes up to 20 hours of Symposium educational and events programs held Thursday, Friday and Saturday, March 1, 2, and 3, 2012, and include exciting parts of the Arnold Sports Festival Weekend with championship competitions taking place from Thursday through Sunday in Columbus, Ohio!
Click here for more information and to register for this program.
---
The Good, the Bad, and the Subluxated! - AKA - Chiropractic in the News